A senior project manager for a PacTec, Inc. customer in Alaska recently sent us these 2 security camera photos with the following note: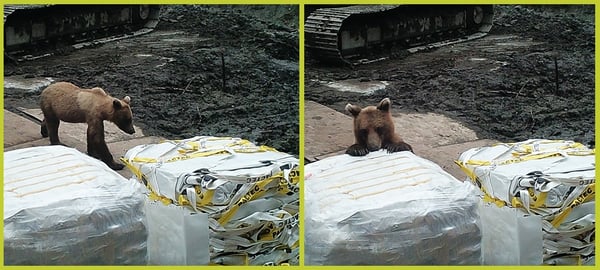 "Here's a photo for you. A young 2-3 year old brown bear has been hanging around the job site and every once and in while will chew something up. So far he's chewed up a roll of liners, absorbent boom, traffic cones and silt fence but was unable to destructively chew the IP2 bag. There are much larger bears around but they have been keeping their distance. Given the size of this bear it's probably his first spring on his own so he's testing the waters."
We couldn't be more pleased that our Type IP-2 packaging passed this rigorous (and adorable) field-testing.