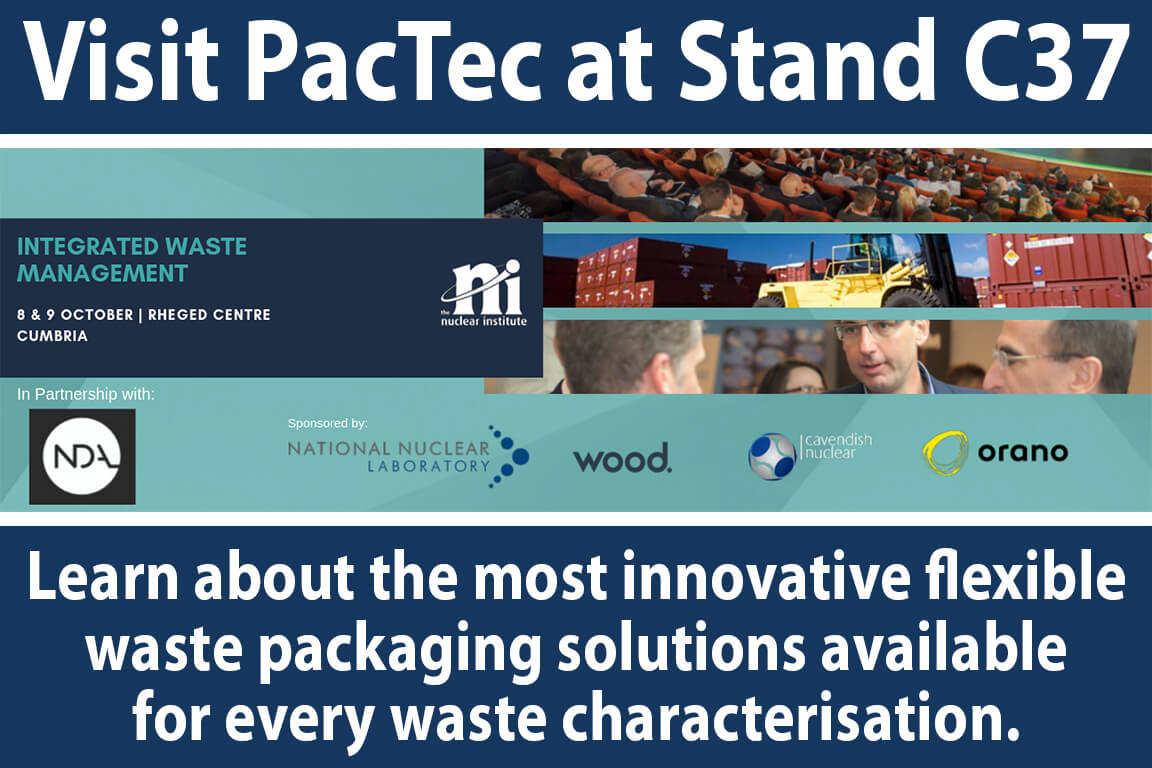 Mike and Liz of PacTec EPS will be on hand at the upcoming Integrated Waste Management 2019 event to discuss the various flexible waste packaging options available for every waste characterization.
The event takes place 8 & 9 October at the Rheged Centre Cumbria.
We hope to see you there.