With dozens of manufacturers and retailers offering variations of polyethylene liners for roll-off containers and dumpsters, how can you sort through it all to find the perfect fit for your needs?
At PacTec, we recommend you begin the process of identifying which features are most important to you.
Is single-person installation key to saving you time and money in the field?
Are you hauling a waste type that dictates a certain mil thickness be used?
Are you wasting time washing out after every haul?
Are you concerned with leak prevention during transport?
Do you need them delivered quickly?
Is price a primary concern?
Are your containers standard size or do you need custom liners?
Are odor issues or dusty waste forcing you to cover the load?
Over 30 years ago, PacTec began with an idea that there must be a better way to line containers than rolling out and taping pieces of sheeting. After many attempts, an innovative design positioning all seals outside the container, was quickly patented and rolled out to the industry. It changed the game in that it was easily installed by one man from the outside of the container, significantly reducing time spent protecting the container. This time savings led many waste haulers to quickly realize growth in profits as they were able to haul more loads.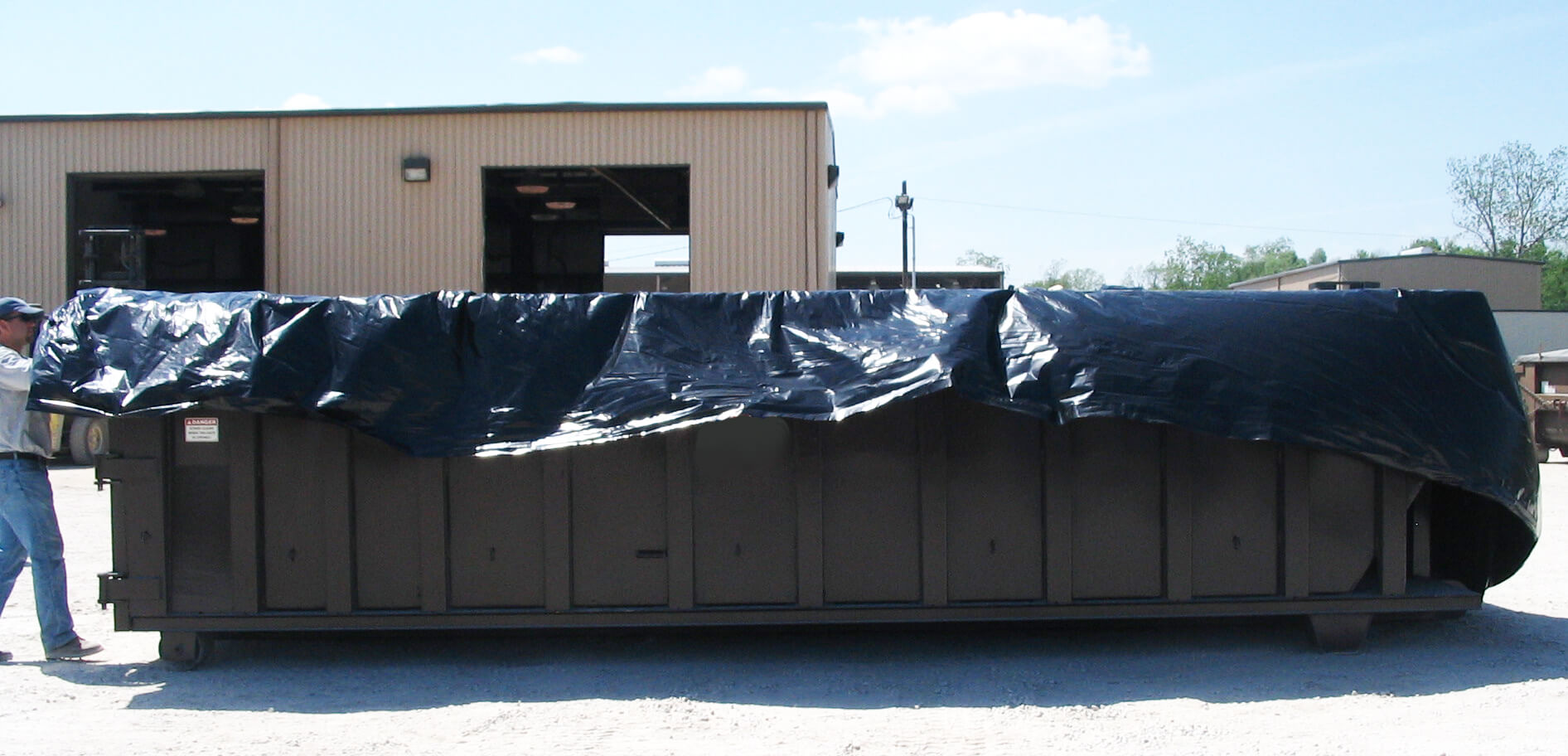 Better yet, their containers were lasting longer and requiring less maintenance because they no longer had to deal with containers being damaged during unloading and rust-causing leaks. Not to mention the relief from EPA fines by properly containing their loads.
This single design led to many variations in mil thicknesses, sizes and offering both virgin and recycled options. Today, PacTec keeps an inventory of over 20 common TransLiners® (20- and 30-yard plus many others) in strategic locations throughout the US for immediate shipment. In addition, we can custom manufacture to your exact specifications.
Each liner is individually packaged for your convenience, and they're still easy to install.
Click here for more information or Request a Quote.