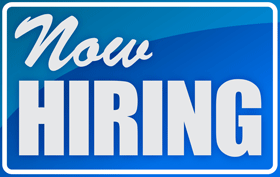 Outside Sales Representative
­Location: Clinton, LA
Description: PacTec, Inc. seeks an experienced Outside Sales Representative with account management & business development responsibilities.
Responsibilities include, but are not limited to:
Develop new accounts while servicing existing clients by planning and organizing daily work schedule to call on existing or potential clients.
Present products through demonstrations and/or explanation to fit clients' needs and expectations.
Processing sales orders utilizing pricing structures set forth by management.
Compiling lists and contacts of prospective customers for use as sales leads based on information from management, established customers, newspapers, business directories, internet websites, etc.
Keeping management informed by submitting activity and results reports, such as daily call reports, weekly work plans, and monthly and annual territory analyses.
Monitoring competition by gathering current marketplace information on pricing, products, new products, delivery schedules, merchandising techniques, etc.
Recommending changes in products, service, and policy by evaluating results and competitive developments.
Resolving customer concerns by investigating issues; developing solutions; preparing reports; making recommendations to management.
Maintaining professional and technical knowledge by attending educational workshops; reviewing professional publications; establishing personal networks; participating in professional societies.
Providing historical records by maintaining and updating database as needed.
Travel required 50% - 75% (All travel expenses covered)
Other duties as determined by management.
Skills/Qualifications:
The ideal candidate will have strong professional sales skills, a solutions-oriented sales approach, experience in industrial sales, and the drive and self-motivation to get out in the field every day. Minimum qualifications include:
3 to 5+ years of territory management experience.
A bachelor's degree from 4 year college or university; or 4 years of related experience and/or training; or the equivalent combination of education and experience.
A background in industrial and/or construction sales.
Knowledge of the industries we serve.
Polished presentation skills and the ability to deliver effective presentations one-on-one or to a group of end users and/or distributors.
Experience selling directly to end users or distributors, preferably both.
Proficient in Microsoft Word, Excel, PowerPoint and Outlook.
Reliable transportation to make customer calls and to service customer accounts as needed.
About PacTec, Inc.
PacTec is the industry leader in design and manufacturing of packaging for the hazardous waste, low level radioactive waste, oil & gas and transportation industries. With over a dozen patents, PacTec provides a full scope of standard packaging products from cleanup all the way to disposal. The company's experienced team of engineers and extensive R&D department also creates customized solutions to meet individual requirements.
Interested candidates can email a résumé and cover letter outlining the individual's ability to perform career requirements to employment@pactecinc.com with the subject line reading:
Outside Sales Representative: 'Applicants Name'.