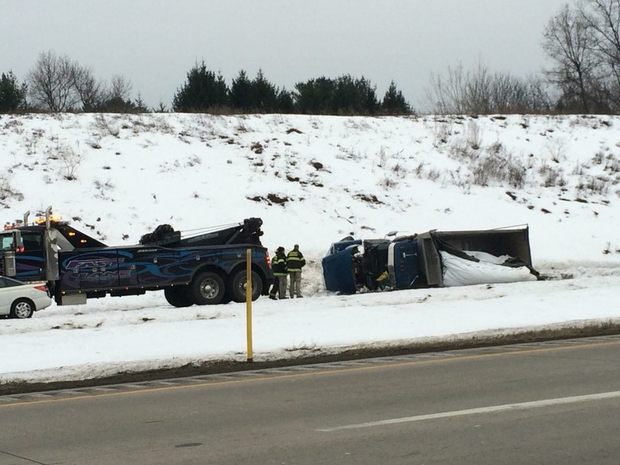 Nothing conjures up fear for waste transporters like an overturned load and the fallout from an investigation. This nightmare has unfortunately played out all too often on our nation's highways, but we know that liability can be properly mitigated by utilizing the proper packaging solutions.
Winter months present challenging road conditions in Pennsylvania, but one waste transportation company learned that even when the worst happens, PacTec products can save the day.
A dump truck overturned and spilled it's load, but proved the durability and inherent benefits of the TransPac made by PacTec, Inc. The sealed bag was carrying soil heavily contaminated with Hexavalent Chromium, a cancer-causing chemical that targets the respiratory system, kidneys, liver, skin and eyes.
The great news was that "the bladder did not burst open" during the crash and contents were never released into the environment. "It is all contained," reported Todd Weaver, the county's acting Director of Emergency Management.
Hexavalent Chromium was the subject of an investigation in California championed by Erin Brockovich, which was fictionalized into a movie starring Julia Roberts.
We are proud to see our products holding up to such extreme circumstances, which speaks to our ISO Certification and Quality Management processes we have in place. Had we taken shortcuts in any facet of our organization, this event would have put innocent lives at risk.
To learn more about the TransPac, click here or contact one of our knowledgeable sales members at 1-800-272-2832.