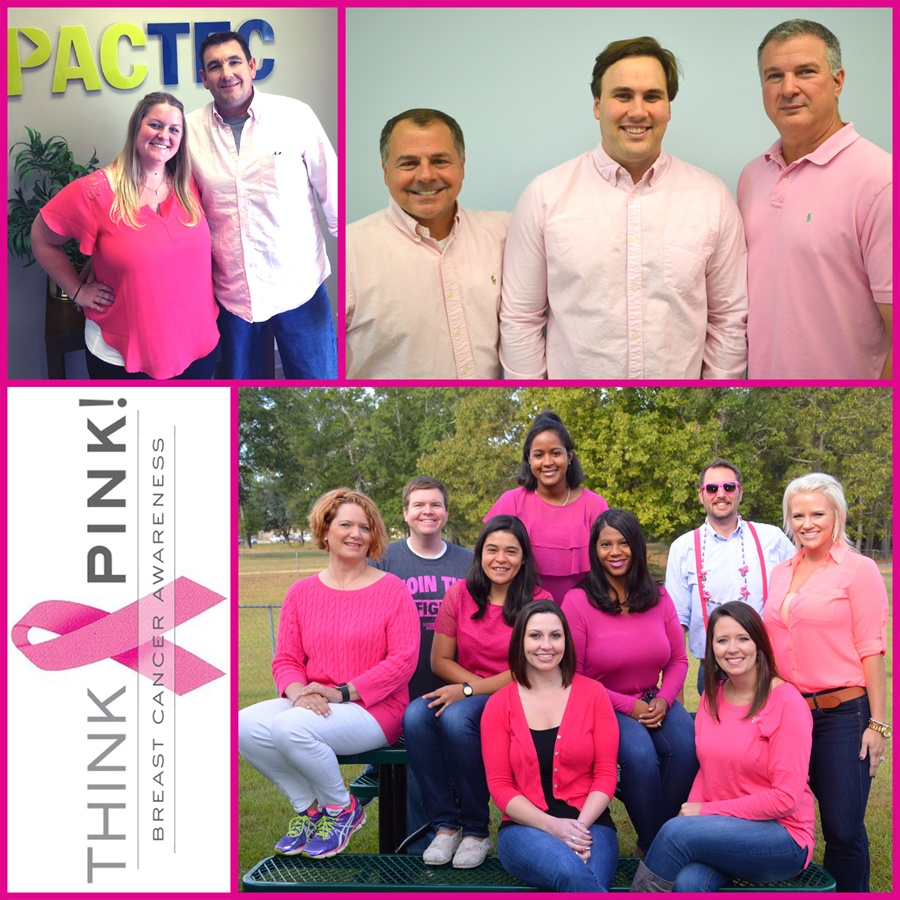 PACTEC, INC. PARTICIPATES IN GEAUX PINK FOR BREAST CANCER AWARENESS
Employees of PacTec, Inc. of Clinton, LA and Houston, TX participated in a GEAUX PINK Day in support of awareness and fundraising for Breast Cancer Awareness. A large donation is being made on behalf of PacTec, Inc. employees to the Mary Bird Perkins Cancer Center in Baton Rouge. Employees also got in the spirit by wearing pink for the day, learning facts about the disease, and sharing stories about loved ones affected. "This is a great cause, and since we all know someone affected, it was important for PacTec and our staff to get involved," commented Mike Schilling, President/CEO. This is one of many corporate fundraising efforts supported by the employees of PacTec.
October is National Breast Cancer Awareness Month. According to the American Cancer Society, Louisiana has one of the highest cancer mortality rates in the nation. Those interested in joining the fight against cancer, The Mary Bird Perkins Cancer center urges you to Geaux Pink this October. Geaux Pink is a signature awareness and fundraising event that allows the MBP Cancer Center to partner with individuals, schools, businesses and sports teams to raise funds and awareness around breast cancer.