Company's $2.5 million capital investment will retain 95 jobs and create 15 new jobs
CLINTON, La. — Today, Gov. John Bel Edwards and PacTec Inc. President Mike Schilling announced the company will make a $2.5 million capital investment to expand its Clinton manufacturing site. The expansion will retain 95 existing jobs while creating 15 new direct jobs.
The new jobs will pay an average annual salary of $48,600, plus benefits. In addition, Louisiana Economic Development estimates the project will result in 16 new indirect jobs, for a total of more than 30 new jobs in East Feliciana and surrounding parishes in the Capital Region.
PacTec, the global leader in specialty packaging for hazardous and low-level nuclear waste, will build a 40,000-square-foot manufacturing facility while modernizing an existing 40,000-square-foot building to meet demand for existing and new products. The company manufactures a full line of spill containment products, filtration liners for waste minimization, and certified bulk packaging for waste solids and demolition debris. PacTec's most recent innovation is a patented line of anti-corrosion packaging and services geared to the military and industrial markets. The new facility will add capacity to support existing manufacturing operations in the U.S. and the Philippines while meeting demand from the U.S. military and its allies.
"PacTec is a homegrown Louisiana company that has carved out an important industrial niche in waste packaging," Gov. Edwards said. "As PacTec completes its third decade of operation in East Feliciana Parish, we're proud to see the company continue to refine its product lineup with new and better offerings. This expansion embodies the company's commitment to innovation, which ultimately is a commitment to the more than 100 people who will have quality jobs in Clinton."
With a multidisciplinary staff of engineers, an in-house research and development group, and onsite testing facilities, PacTec continually develops innovative flexible packaging to meet the rigorous standards of hazardous and nuclear waste customers worldwide. PacTec possesses 18 patents that secure its leadership position in the global environmental packaging industry.
"While we are fortunate to have grown into a global company, we've never lost sight of the community and the people who were instrumental in getting us here," Schilling said.
"PacTec has been a part of the Clinton community since 1989, and has proven to be of great significance as it relates to the economic benefits to the Town of Clinton," said Clinton Mayor Lori Ann Bell. "PacTec is what I would call 'a mothering company' because of their dedication to reinvesting not only in this community, but also in people who need a second chance at employment and becoming productive citizens. When the citizens are productive, the town prospers. Thank you, PacTec Inc., for a job well done."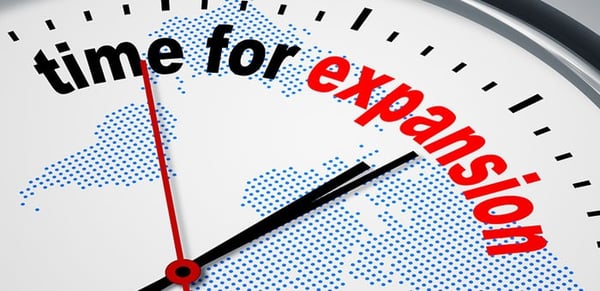 LED and the Baton Rouge Area Chamber began discussing a potential expansion project with PacTec officials in early 2018. To secure the project, the State of Louisiana offered the company an incentive package that includes the state's Quality Jobs and Industrial Tax Exemption programs.
"East Feliciana Parish will always do what it can to support our local businesses and economic development," said President Louis Kent of the East Feliciana Parish Police Jury. "Mr. Schilling has been an advocate for this parish, and we look forward to supporting PacTec's success going forward. We want to thank the company for expanding, and all the parties involved that helped push this project forward."
"We are thrilled to see PacTec continue to thrive in the Capital Region," said President and CEO Adam Knapp of the Baton Rouge Area Chamber. "This expansion speaks to the strength of the manufacturing sector and its importance to a vibrant regional economy. We wish them continued success."
PacTec is the global leader in the design and manufacturing of specialty packaging for hazardous and low-level nuclear wastes. Products include spill containment berms, dewatering filters and tubes, IP-1/IP2 lift bags, specialty nuclear products, corrosion inhibitor over-packs, tarps, liners and more. The company's corporate offices are based in Clinton, Louisiana, with sales and distribution locations worldwide. PacTec also operates manufacturing facilities in Subic Bay, Philippines, and Clinton. With 18 current U.S. and U.K. patents, PacTec has a reputation for developing innovative solutions for today's environmental packaging problems.
**Press release courtesy of Louisiana Economic Development. Full press release here.