When the times comes for dewatering your waste stream, don't settle for renting expensive dewatering boxes. PacTec has engineered a much more affordable solution known as the DePac®. This multi-layer liner converts an ordinary roll-off container to a dewatering box without any modifications. Simply place the liner into the container, and allow gravity to thoroughly dewater your waste stream.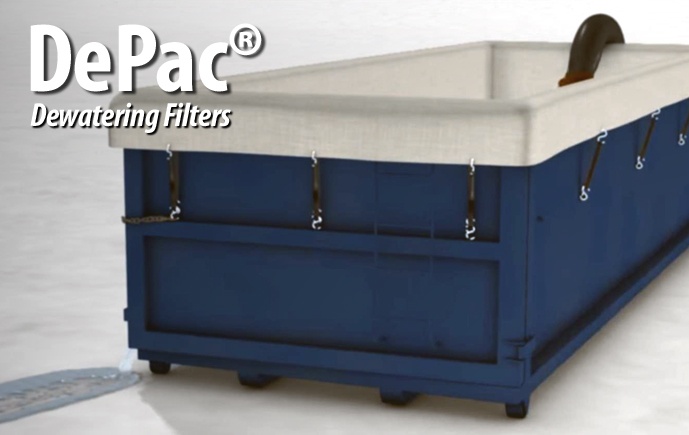 The DePac® is cheaper and easier to clean than traditional dewatering boxes, plus it makes use of readily-available roll-off containers to save you money.
If you have a dewatering question or wish to get information on how the DePac® can be used for your project, give a knowledgeable PacTec, Inc. sales professional a call today at 800.272.2832.