Today, we want to talk about the process of dewatering, an essential aspect of waste minimization and containment solutions for wastewater. It's a process used in many industries to minimize waste and convert liquids into solid waste for quick and efficient disposal.
Our mission at PacTec, Inc. is to deliver innovative waste packaging solutions, as well as inform readers on how they can dewater their own properties and safely remove contaminants from job sites. Let's dive into the topic of dewatering and discuss some of the major benefits of using this process.
What is Dewatering?
Dewatering is used in many industries for waste minimization and to convert liquid waste into solid waste for disposal. Dewatering helps contribute to significant cost savings for companies working on small and large projects.
Water is utilized in many industrial processes, which may become contaminated and need to be disposed of safely and compliantly. Industries that typically use dewatering for waste containment and removal purposes include:
Municipal wastewater facilities
Mining operations
Agricultural companies
Government waterway teams
Power plants
Pond and landscaping businesses
Construction and plant turnaround service companies
Dewatering can be done through various pumping and evaporation methods such as centrifuge, mechanical belt presses, sludge lagoons, dewatering box rentals, and more. One popular technique offered by PacTec is pumping into geotextile dewatering bags to remove potentially hazardous materials.
What Are Geotextile Dewatering Bags?
Geotextile dewatering tubes or bags are made from permeable, high-strength woven or non-woven fabrics designed to contain solids and allow liquids to escape. The fabric is composed of UV resistant materials and high-strength double-stitched seams giving it extra durability. Dewatering bags and tubes work with any hydraulically transported waste stream and utilize pressure to dewater at a faster rate of speed than alternative methods.
PacTec manufactures many sizes of geotextile tubes and bags and can create custom sizes for any job site needs.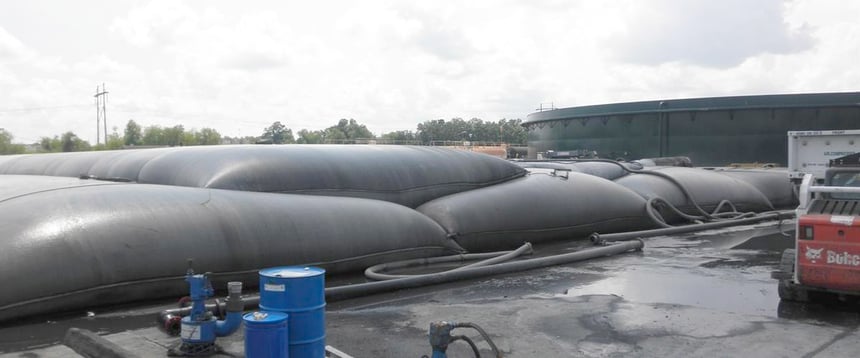 The Advantages of Using Dewatering Bags and Tubes
When selecting which type of dewatering solution is best for your project, there are many components that must be considered. Dewatering bags and tubes have the upper hand to most other methods because they are:
1. Efficient
Perhaps the number one benefit of a dewatering bag, like our GeoPac®, is their efficiency. Not only does the force of gravity help expedite the dewatering process, but multiple fill spouts and pumps can also be used in tandem for a very efficient clean up.
Additionally, if you're using a dewatering tube within a roll-off box, the waste is ready for transport immediately after the process ends, making one of the most cost-effective ways to reduce your wet waste. Other dewatering methods require machinery to load waste into other packaging or containers, which not only takes longer, but is also expensive to pay for more packaging and labor costs.
2. Affordable
In addition to saving money on unnecessary packaging or labor costs, using a geotextile dewatering solution can also save you on disposal costs and fees. Disposing of wet waste can be expensive if not done properly. Since most fees are calculated by the total volume and weight of the wet waste, dewatering helps significantly reduce the cost of disposal as it removes the heaviest component of wet waste – the water.
The clean water that is removed during the dewatering process can simply be released somewhere safe and legal, such as a nearby stream or storm drain, saving you hundreds if not thousands of dollars in disposal costs.
3. Simple to Use
Depending on the size of the dewatering bag/tube, very few people are needed to set up and operate a dewatering system. In a snap, you can unfold the bag, attach a pump (or multiple pumps) to the fill spouts, and begin filling the bag with slurry. Clear water will then begin to drain from the tube. Just make sure you do your research on safely removing and disposing of the sediments based on the laws and regulations of your area.
4. Environmentally Friendly
Compared to some dewatering systems, like centrifuge and belt press systems, dewatering bags don't really impact the environment. They don't use extra water, and they don't rely on gas-powered machinery.
Plus, the water you remove can often be discharged directly into local water streams or storm drains and the solid waste can even be repurposed if it doesn't contain hazardous materials.
5. Available in Many Sizes
Depending on your particular situation, geotextile dewatering bags can be customized to fit your exact space. Whether you need a small footprint or a large one, your dewatering solution will fit neatly inside your specific parameters. Tubes can even be configured for stacking to utilize vertical space.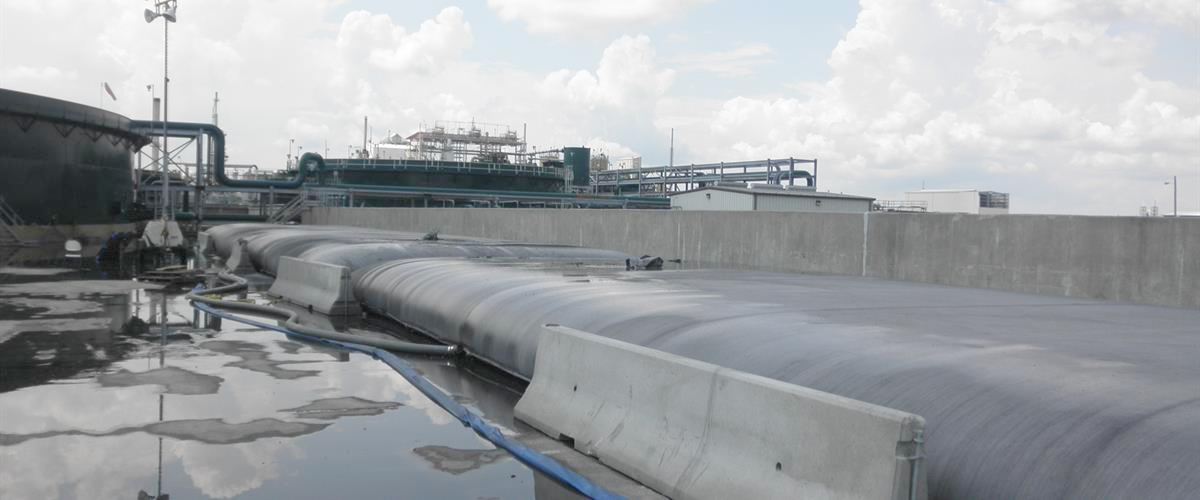 To Sum It All Up
Typically, dewatering bags are used to remove sand, silt, and other debris from pumped water. This helps property owners and industrial companies protect their land from stormwater, overflowing ponds, and other water concerns.
Interested in learning more about the dewatering process or in purchasing your own dewatering bags? Reach out today. The team at PacTec will guide you toward the right product for your project and help you safely transport wet waste.
At PacTec, we offer GeoPacs® and other dewatering products that make it possible to dewater an area for a low cost and with minimal time and energy. Whether you're looking for dewatering tubes or roll-off containers, we can point you toward the most efficient dewatering tool for your needs.
If you have a dewatering question or wish to get information on how PacTec's GeoPac® dewatering tubes can be used for your project, give a knowledgeable PacTec, Inc. sales professional a call today at 800.272.2832 or click here for more information.