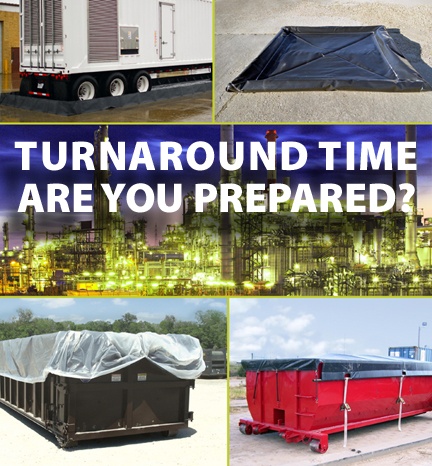 Industrial Plants, Refineries, Wastewater Treatment Facilities and the like are all gearing up to perform scheduled maintenance tasks this quarter and have turned to PacTec year after year for cost-saving solutions to their waste packaging needs.
Whether you are performing a unit shutdown or turnaround, we can provide you with innovative products to help you stay on schedule AND on budget.
Here are some of the products we have readily available:
- Tarps
To get a price quote or place an order, please give one of our knowledgeable sales professionals a call today at 1-800-272-2832.